Packaging Recyclability

UK Pet Food and our members are active and committed to reducing the negative impacts of pet food packaging.
Packaging is critical to ensuring that pet food is kept safe and fresh. It also provides important factual and legal information about the product inside. However, we know pet owners are concerned about the impact of products on the environment.
On this page you can find out more about what we are doing to reduce the negative impacts of pet food packaging. Plus you can click on the link below to read our most recent factsheet.
The Pouch Challenge
Pet food packaging has a variety of formats made from different materials. Manufacturers carefully select the best option in order to ensure freshness, hygiene and safety. Currently, wet food pouch packaging is one of the most difficult challenges from a sustainability perspective.
Pouches are made from thin layers of different materials fused together during a lamination process. Local authorities across the UK currently do not yet have the capacity or capabilities to collect and process laminates.
However, there are initiatives currently underway to achieve a recyclable pouch and to improve the recycling infrastructure throughout the UK.
---

The UK Plastics Pact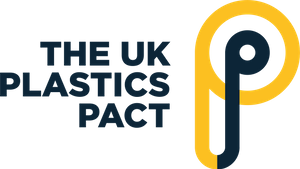 UK Pet Food is proud to be a supporter of the WRAP UK Plastic Pact. The Pact brings together the entire plastics value chain under one holistic approach and one ambitious set of targets. The aim is to eliminate the use of problematic plastics by 2025.
Through our role as a supporting organisation, we will also look to encourage wider member engagement in this important programme.