Animal Welfare

UK Pet Food recognises that safeguarding the high standards of health and welfare for animals is a key sustainability objective. Animal welfare is not an independent topic and it interconnects with our society and the planet we live in. There are links between improved animal welfare and improved conservation, improved food safety and food security and improved well-being.

The welfare of both farm animal and companion animals is fundamental to us and we recognise that success in these areas will come through collaboration. As a result, UK Pet Food is a proud co-sponsor of the All-Party Group for Animal Welfare where we join other influential voices in the welfare sector to ensure animal welfare is a key consideration.

---
Further Information On The Organisations UK Pet Food Works With Regarding Animal Welfare: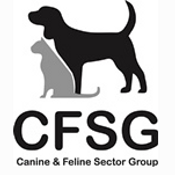 Canine and Feline Sector Group (CSFG)
The Canine and Feline Sector Group (CFSG)
is made up of influential organisations, including UK Pet Food, who advise Government on behalf of the sector on strategically important dog and cat health and welfare issues and standards.​CFSG is a "not for profit" body which offers expert advice and recommendations with a unified and respected voice on dogs and cats from members including charities, the veterinary sectors and the pet industry.
Website: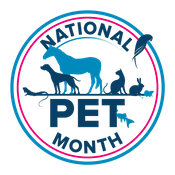 National Pet Month (NPM)
UK Pet Food coordinates National Pet Month alongside the National Office of Animal Health (NOAH).

NPM is unique in bringing together animal welfare charities, professional bodies, pet businesses, schools, youth groups and pet lovers, with the common goal of improving the welfare of pets.
Whilst the core #NationalPetMonth campaign runs from April to May each year via various media outlets, the important messages that NPM endorses run all year-round.
NPM celebrates and raises awareness of responsible pet ownership through educational campaigns and resources across it's various online platforms. NPM celebrates pet ownership, sharing the many benefits of our cherished companions across the UK.
Twitter:

Website:

LinkedIn: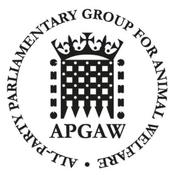 The All-Party Group for Animal Welfare (APGAW)
UK Pet Food co-sponors the All-Party Parliamentary Group for Animal Welfare (APGAW) which is an all-party group made up of MPs, Peers and associate animal welfare organisations or groups with a specific interest in this area.

The aim of the Group is to promote and further the cause of animal welfare by all means available to Parliament.

APGAW seeks to influence the development and introduction of effective wide-ranging legislation to improve welfare and also acts as a discussion forum of politicians and welfare experts to looks at areas of concern.
Email:

Website: