With emerging funding schemes – such as the forthcoming Industrial Energy Transformation Fund (IETF), due to launch in early 2024 - the time has never been better to explore the technologies and funding support schemes available to accelerate your decarbonisation action plans.
However, knowing where to start with your decarbonisation strategy is no easy feat, particularly within the energy-intensive manufacturing sector. With multiple production lines, data sources and systems to consider, alongside the factory buildings, it can be difficult to pinpoint where decarbonisation efforts are best focused, and at lowest cost.
While energy efficient and low carbon technology does exist to support the transition to low-carbon manufacturing, it is not always clear how this can be embedded within current operational practices and supply chains.
IES are ideally positioned to support manufacturers with decarbonisation feasibility studies under the forthcoming IETF Phase 3, which is designed to help businesses with high energy use to cut their energy bills and carbon emissions through investing in energy efficiency and low carbon technologies.
In this webinar, IES will talk you through:
Funding opportunities & application support available
Digital tools that can support decarbonisation feasibility studies & empower investment grade decisions
How we can partner with you or your existing energy management provider to uncover significant hidden energy, carbon and cost savings across your facilities
Speaker:
Adam Goves, Sector Lead – Manufacturing & Industry, IES
Adam has been working in decarbonisation, energy use reduction, energy security and renewable energy generation for over 20 years now. He has extensive experience in managing client relationships and delivering mutually beneficial contracts focused on engaging with the journey towards Net Zero. In his current role as Sector Lead for Manufacturing & Industry at IES, he brings a wide-ranging understanding of the renewable energy market and the opportunities that technologies bring to both new and existing buildings, as well as extensive experience in energy assessment and analysis.
Audience:
Manufacturers (or associated partners within their supply chain) that have been tasked with decarbonising their facilities and/or are looking for technology partners to support them in accessing relevant decarbonisation funding schemes, such as the forthcoming IETF Phase 3.
The webinar will be particularly relevant to:
Energy Managers
Facilities Managers
Sustainability Managers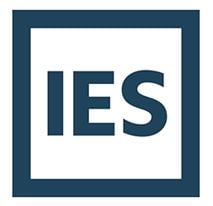 Please note: a separate joining link will be sent from GoToWebinar closer to the event date.